Guest Post: How to Create Fun Incentive Bags for Parents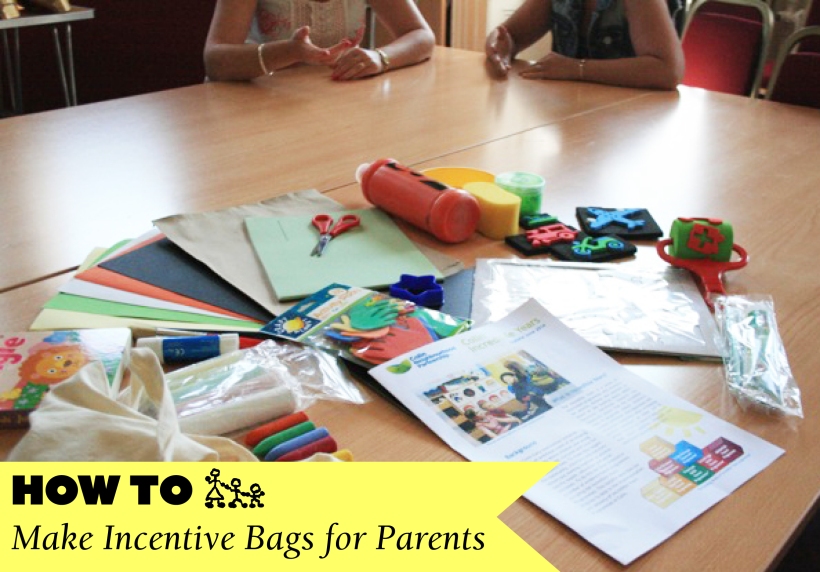 Guest post by Certified IY Group Leader: Bernadette (Bernie) Donaghy
Gina Biggerstaff and myself (Bernie Donaghy) delivered the Incredible Years® Basic Parent Programme in St Kieran's Primary School in Colin, Northern Ireland, from March to June 2014. The Incredible Years® places strong emphasis on building positive relationships with children, and play time serves an important role in this.
"Play benefits children in many ways by providing opportunities for them to learn who they are, what they can do and how to relate to the world around them." (The Incredible Years: A Trouble-Shooting Guide for Parents of Children Aged 2-8 Years, by Carolyn Webster-Stratton, Ph.D.)
After discussing the importance of play time with children in our parenting class, we wanted to provide parents with something tangible to bring home for this special time spent with their children. We decided to give parents the opportunity to work with a range of art activities and resources, to enable them to fully engage with their children during their play time.
Gina and I used every opportunity to pick up different art resources as we were out and about (beg and borrow). We collected chalk, paper, paint, and more. We asked local Nursery Schools, Primary Schools, Play Groups and Community Organisations for any unwanted or unused art materials or books. This also gave us the opportunity to publicise and spread the word about our Incredible Years® classes!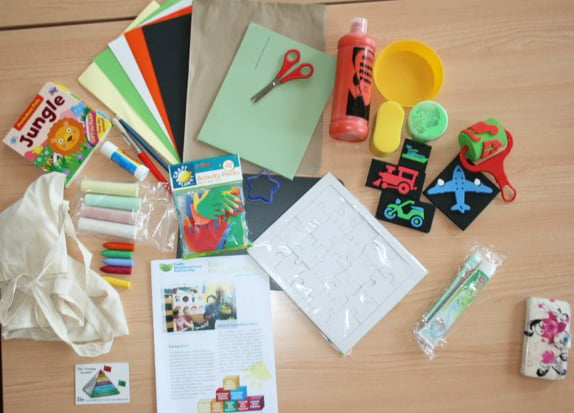 The bags were used as an incentive each week and on completion of the IY Parent Programme we added a toothbrush and toothpaste, a book and a blank jig-saw. The parents loved their resource art bag and they reported that their children really enjoyed their play time together.
To learn more about The Incredible Years® implementation in Northern Ireland, see the recent blog post about this!