Incredible Years® Implementation Examples
Read reports and articles from around the world about how the Incredible Years® parent, teacher and child programs are being implemented with success within educational systems, alternative educational classrooms, mental health centers, and child care settings. These examples of actual prevention implementations and treatment studies serving different cultural groups and regions can inform your implementation planning.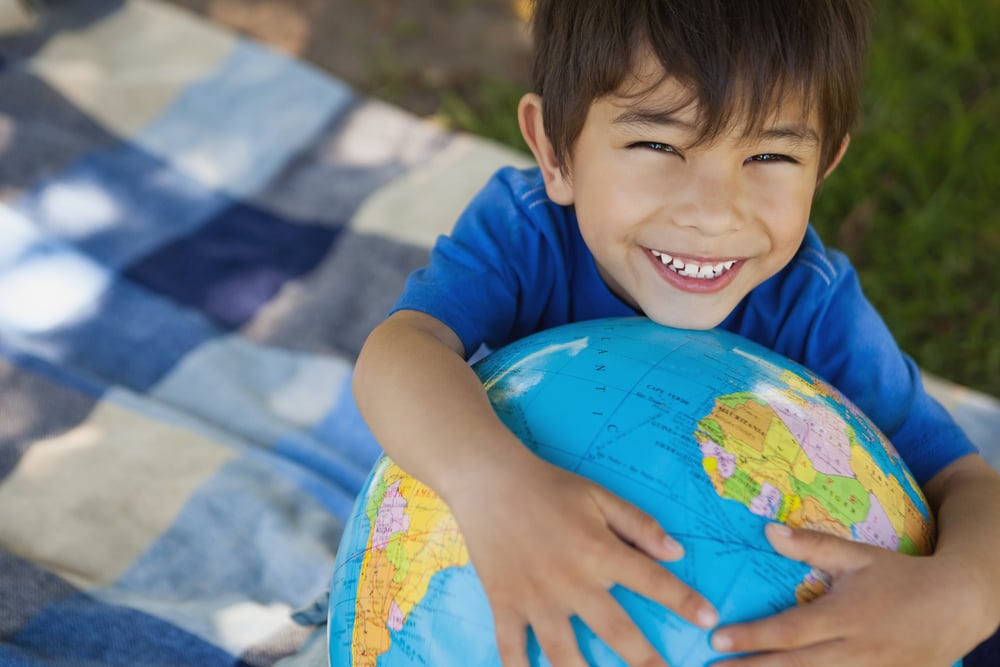 Incredible Years

Around the Globe
Denmark

CAST Study of the Incredible Years BASIC Program
Location: Denmark

Type of Agency: Syddansk Universitet; CAST – Center for Anvendt Sundhedstjenesteforskning og Teknologivurdering
England

Ministry of Parenting
Location: Essex

Type of Agency: "The Ministry of Parenting is an exciting, innovative and growing Community Interest Company that works with parents and professionals to develop creative evidence-based solutions to the challenges faced by families in society today." (http://www.theministryofparenting.com/)

Ministry of Parenting Report on two pilot Incredible Years® Autism Spectrum and Language Delays Programs: 22 parents of children on the autism spectrum, ages 2-8, participated in 12 sessions of the IY Parent Autism Program delivered by Jeannie Gordon, an IY Parent Basic Group Leader Mentor in Essex, England. 20 of 22 parents reported positive or highly positive satisfaction scores on the outcome evaluation measure. All but 2 parents reported significant stress reduction on the Autism Parent Stress Index. Many parents wanted the program to continue or to be longer. See report for parents' comments and graphs of results and population demographics.

Children and Parents' Service Early Intervention
Location: Manchester, England

Type of Agency: The Children and Parents Service (CAPS) is a multi-agency city-wide (urban) early intervention service led by Child and Adolescent Mental Health Services (CAMHS) with key partners in Early Years (Manchester City Council) and Family Welfare Association (voluntary sector). CAPS is jointly commissioned through CAMHS, Sure Start, Extended Schools and the Department for Children, Schools and Families.

October, 2010. Dr. Caroline White of Manchester received a Recognition of Achievement by the city of Manchester, England for "Making a difference Through Service Excellence."

In January 2015, CAPS was published on the National Institute of Health and Care (NICE) website as a model of best practice.

In September 2019, CAPS' work was highlighted in the journal Children and Young People Now. Read the Article

Knowsley Central Primary Support Centre
Location: England

Type of Agency: The Central Area Support Team (CAST) is based at the Central Area Support Centre on Mossbrow Road, Huyton and is made up of: Educational Psychologists, Educational Social Workers, Sensory Impairment Service, Specialist teachers for learning and behaviour (Access and Inclusion), and Inclusion Support Workers.

The Central Area Support Team is committed to working with parents, other agencies and schools to promote the five outcomes with which Every Child Matters is concerned. These include: Being healthy, Staying safe, Enjoying and achieving, Making a positive contribution, and Social economic well-being.

The CAST offers support and advice to parents and caregivers in developing the emotional, social and educational development of their child. Requests for involvement from the CAST are usually made through the child's school. The team can be contacted on (0151) 443 5771.

Results from three of the six Incredible Years® Programs: Dina Classroom Program, Dina Small Group Therapy Program, and Parent Program.

STARS/STEER Project, University of Exeter
Location: Exeter, England

This video clip features two teachers who attended the first Incredible Years® Teacher Classroom Management (TCM) course run by the STARS study, in the UK. Nobody can better describe the TCM course and the impact that it has had than the teachers themselves.

Research articles related to the STARS project
Ireland

Archways
Location: Dublin, Ireland

Type of Agency: Non-profit organization established to promote the use of evidence-based interventions for children and young people in Ireland.

Archways is a national organization promoting and researching the use of evidence-based programs as an intervention for children and young people experiencing social, emotional and behavioral difficulties. The organization was established in 2007 to promote the roll-out and evaluation of the Incredible Years® (IY) series in Ireland.

The Changing Lives Initiative
Location: Ireland, Northern Ireland, Scotland

The Changing Lives Initiative is a cross border community-based project working in County Louth, Colin / West Belfast and the Argyll & Bute region working to create a better understanding about ADHD and provide an early intervention parent programme for families with children (3-7) experiencing behaviours consistent with ADHD.

There are five partner organisations involved in The Changing Lives Initiative: Archways, Colin Neighbourhood Partnership, Dundalk Institute of Technology, The Genesis Programme (Louth Leader Partnership) and NHS Highland.

The Genesis Programme
Location: Drogheda, Ireland

Type of Agency: The Genesis Programme is a consortium of over fifty Partner Organisations delivering the Incredible Years® suite of programmes and other evidence-informed interventions to children, families and communities in Dundalk and Drogheda in County Louth as part of the ABC Programme.

The ENRICH Research Programme
Location: Ireland

Maynooth University, National University of Ireland, Centre for Mental Health & Community Research evaluated the implementation of the Incredible Years® Baby and Toddler Programs through Archways Blue Skies Initiative and The Genesis Programme.

ENRICH (EvaluatioN of wRaparound in Ireland for CHildren and families) is a five-year multi-component research programme, funded by the Health Research Board, and designed to help promote child health and family wellbeing in the earliest years, through the development, implementation and evaluation of 'wraparound-inspired' models of service delivery.

The ENRICH research programme was established to: (1) build a greater understanding of how to best address the health, mental health and social care needs of young families; and
(2) to contribute to the development, implementation and evaluation of two new multicomponent services for children and families living in Ireland.

The Children at Risk Model (ChARM) – coordinates evidence-based parenting and home visiting programmes, along with community-based supports, to address the multiple and
complex needs of families where children (3-11 years) are at risk of child abuse or neglect.
Lithuania

Institute of Hygiene
Location: Lithuania

In the fall of 2020, the Lithuanian Institute of Hygiene launched the implementation of the Incredible Years Preschool Basic Parenting Program, with financing by the 2014-2021 European Economic Area Health grant. In just two years, 42 group leaders have been trained to implement Preschool Basic, with 16 group leaders having already completed Basic Parent Group Leader certification.

On September 13th, 2022, the Ministry of Health of the Republic Lithuania, together with input from the Institute of Hygiene, organized a conference with municipal authorities, administrators and decision-makers, "Adaptation and implementation of the Incredible Years program in Lithuania," to raise awareness of the Incredible Years program and encourage further delivery of parents groups, with the goal of inspiring additional municipalities to implement IY.

Incredible Years Program Developer Carolyn Webster-Stratton, PhD, delivered a welcome video to the group: Celebrating Lithuania's Achievements Using The Incredible Years® (IY) Parent Programs
New Zealand

Early Start Project
Location: Christchurch, New Zealand

Type of Agency: Early Start is a Christchurch based home visitation service that offers long term social, health, and educational supports to families facing serious disadvantage. The service aims to help parents enhance their children's safety, health, academic achievement, and general wellbeing. Early Start begun operating in Christchurch in 1995 and over the last 22 years has worked with around 1800 families. The organization has a strong focus on delivering evidenced based services and 2012 research, based on a nine year study, found Early Start was successful in reducing child abuse, non- accidental injuries, and improving parents' sense of competence and success.

In 2012 Early Start began offering the Incredible Years Toddler programme to parents with children aged one to three years. As part of the development of the programme, Early Start has recently completed an outcome evaluation of delivering the IY Toddler programme to families facing parenting problems that place them at high risk of child abuse and neglect. The Incredible Years Toddler programme is delivered to small groups of parents over the course of 12 weeks.

Incredible Families Charitable Trust
Location: Wellington, New Zealand

The Incredible Families Charitable Trust has been offering the Incredible Years parent training programs for families in the Wellington area since 2007.

The Incredible Families Charitable Trust launched a pilot program to offer the Incredible Years Parent program, Small Group Dina Child program, and Teacher Classroom Management program as a wraparound program for one community of parents, children and teachers at the Kahurangi School.

Positive Behaviour for Learning
Location: New Zealand

Type of Agency: New Zealand Ministry of Education.

Up to 12,000 parents will participate in these programmes by 2014. Expanding on the Incredible Years® parenting programme, Positive Behaviour for Learning – Parents reduces challenging behaviours in children aged three to eight years, and increases their social and self-control skills. Parents are the key to the success of the programme.

The Action Plan is a major shift in the management of disruptive behaviour in the education system. It provides proactive support for parents, teachers and schools that benefits everyone. The result will be better learning environments for all students and staff, improved teacher ability to support children's behaviour and emotional needs, improved engagement in learning, a lift in achievement for students and an increase in teacher confidence and satisfaction.

New Zealand Ministry of Education

Incredible Years Autism Programs were introduced in New Zealand in 2018, led by the Ministry of Education.

Werry Workforce Whāraurau

Within New Zealand (NZ), Werry Workforce Whāraurau (Uniservices Auckland Ltd, University of Auckland) has been delivering Incredible Years Parent group leader training and workforce development services since 2006, including tailored support for Māori and Pacific group leaders. This project was undertaken to identify how Werry Workforce Whāraurau (Werry Workforce) can further enhance its support for the Māori and Pacific group leader workforce. The project investigated the barriers and enablers of Māori and Pacific group leader accreditation, programme and cultural fidelity in IYP delivery, and sustainability of the Māori and Pacific workforce.
Northern Ireland

Northern Health & Social Care Trust
Location: Antrim & Coleraine, Northern Ireland

Type of Agency: Northern Health & Social Care Trust (NHSCT) is a health organization serving the northern region of Northern Ireland. Incredible Years Parenting Programs and the Teacher Classroom Management Program are offered extensively throughout this Trust area. Recently, the Trust has launched the IY Autism Spectrum and Language Delays program. An evaluation of IY ASD program delivery found positive results.
Norway

Norwegian Ministry of Health Implementing the Incredible Years
Location: University of Tromsø, Norway

Type of Agency: Mental Health Centre

1999-2009 – Norway has a nationwide implementation of the Incredible Years®, funded by the Norwegian Ministry of Health. The funding is based on political decisions and a result of the Norwegian health authority's active search for evidence based methods for treatment of conduct problems in children. The first parent group was offered in the fall 1999.
Palestine

Bethlehem Holy Child Program
Location: The West Bank, Palestine

Type of Agency: Bethlehem Holy Child Program (BHCP)

Our mission is to provide therapeutic treatment and an alternative education for children in the Bethlehem region in the Holy Land who suffer from untreated mental health issues and exposure to intergenerational trauma.
Portugal

University of Coimbra
Location: Coimbra, Portugal

Type of Agency: Faculty of Psychology and Educational Sciences, University of Coimbra

This study intends to demonstrate the efficacy of the Incredible Years® BASIC Parent Training Program as an intervention tool with Portuguese preschool children with Disruptive Behavior Disorder symptoms, so as to promote a cost effective and evidence-based clinical practice and to create a valid alternative to pharmacological treatment.
Scotland

NHS Education for Scotland
Location: Scotland

The Psychology of Parenting Project, developed within NHS Education for Scotland (NES), is aimed at improving the availability of high-quality evidence-based parenting programmes for families with young children who have elevated levels of behaviour problems. The Early Years Taskforce has approved a national roll-out of the PoPP model and commitments relating to it are included in the Mental Health and National Parenting Strategies. The plan aligns with the public service reform agenda by promoting cross-sector, cost-effective early intervention and offers evidence-based outcomes that particularly match the workstream 3 aims of the Early Years Collaborative. The model also chimes with the GIRFEC framework as it places children at the centre of services, and values the assets of the families and communities in which they live.
Slovenia

University Medical Center, Ljubljana
Location: Slovenia

Incredible Years Parenting Programs began in Slovenia in March 2015 to October 2016, it was implemented with the financial support of the Norwegian Financial Mechanism. Since 2017 it has been financially supported by the Slovenian Ministry of Health. The project was implemented as a program for prevention and early intervention of behavioral disorders in children through the Incredible Years Parenting Programs. During the project implementation, 20 professionals were trained to deliver programs, and over 300 parents participated in this pilot program.
Spain

The University of the Basque Country, Gipuzkoa
Location: San Sebastian, Spain

Beginning in January 2014, The University of the Basque Country launched a pilot project to deliver Incredible Years Parent and Child programs in the Gipuzkoa Province. The project was carried out in collaboration with the Provincial Council of Gipuzkoa, the City Council of Donostia-San Sebastián and the University of the Basque Country. Their study included 95 families (137 parents and 105 children). Parents participating in the program reported a high degree of satisfaction and usefulness of the intervention. Parents participating in IY reported more and greater improvements than the control group in most of the variables evaluated, both at 6 and 12 months. Positive changes were observed in parenting skills (PPI), parenting stress (PSI), depressive symptomatology (BDI) and perception of child behavior problems (ECBI). In the IY group, improvements increased at 12 months follow-up.

Gregorio Marañón University General Hospital
Location: Madrid

The Department of Child and Adolescent Psychiatry at Gregorio Marañón University General Hospital has piloted the Incredible Years® Autism Parenting Program. The FIRST STEPS Incredible Years® ASDLD intervention is being carried out in three Spanish public health hospitals, recruiting a total of 72 children diagnosed with ASD or preterm infants with subsequent language delay, randomized to the IY-ASD intervention arm or the usual treatment arm. This is intended as a first step in the generalization of the program within the public health network, as well as for future controlled studies demonstrating its efficacy. Due to the COVID-19 pandemic, the intervention is currently being delivered both in weekly online sessions over 6 months and in some cases a hybrid approach depending on the policy for the various communities. Dr. Valencia and her team have consulted with Dr. Webster-Stratton regarding implementing the Autism program with families online with fidelity to the program protocol. To date, the FIRST STEPS project has finished the groups in the three sites, with very positive feedback from the families.
United States

EPISCenter
Location: Pennsylvania

The EPISCenter is a project of the Prevention Research Center, College of Health and Human Development, and Penn State University. The EPISCenter supports the dissemination, quality implementation, sustainability, and impact assessment of a menu of proven-effective prevention and intervention programs, and conducts original translational research to advance the science and practice of evidence-based prevention.

Learn more about the EPISCenter's implementation of Incredible Years programs on their website.

University of Missouri
Location: Columbia, Missouri

Evaluation of a Video-based Modeling Program to Promote Effective Teacher Classroom Management Practices (08/01/2010 – 7/31/2014). Funded by the Institute of Education Sciences (IES; Efficacy and Replication), R305A100342, awarded to Wendy Reinke, Keith Herman, and Melissa Stormont.

Children's Hospital Los Angeles
Location: Los Angeles, California

Under the leadership of Agency Mentor and Assistant Professor in Clinical Pediatrics Dean Coffey, PsyD, CHLA provides twelve 18-20 week School Age BASIC and Early Childhood/Preschool BASIC parent training groups and twelve Dinosaur School child therapy groups per year. Clinicians and staff from CHLA training programs participate in weekly group supervision using the collaborative IY Peer Coaching and Consultation Day models to review recordings of their groups, provide feedback, and practice their group leadership skills.

Amherst H. Wilder Foundation
Location: Ramsey County, Minnesota

Type of Agency: The Amherst H. Wilder Foundation is a nonprofit health and human services organization that combines direct service, research, and community development to address the needs of the most vulnerable people in greater Saint Paul.

Wilder introduced Incredible Years

®

to the community in 2004. Wilder implements the Teacher Classroom Management Program and the Dina Dinosaur Classroom Curriculum as a full-day early childhood care and education program. Wilder trains and mentors other providers, including Head Start, to assure program fidelity. Wilder also provides the Dina Small Group Therapy Program and the Preschool BASIC Parent Program. In Fall 2009, Wilder will coordinate local training in the new Parents and Babies and Parents and Toddlers programs, and will begin offering these new programs to community parents.

Child Resiliency Project
Location: Stark County, Ohio

Type of Agency: Community Mental Health and Consulting

Penobscot Community Health Care: Incredible Years Program to Support Employees
Location: Bangor, Maine

Type of Agency: PCHC is a Federally Qualified Health Center (FQHC) serving 38 towns of the greater Bangor region.

In January 2009, Penobscot Community Health Care (PCHC) started to offer "The Incredible Years® Basic Parenting Program" to its employees. The training was offered to PCHC employees as a model to promote universal parenting education to all families. Parenting young children can be a great stressor for working parents and the leadership at PCHC believed that offering IY to employees was a way of supporting parenting education for families to reduce stress at home and at the workplace.

Invest in Kids
Location: Denver, Colorado

Type of Agency: Invest in Kids (IIK) is a non-profit agency whose mission is to improve the health and wellbeing of vulnerable children and families throughout Colorado. Working in partnership with local communities, IIK identifies, introduces, implements and ensures the success of research-based, proven programs.

Invest in Kids identified The Incredible Years® program in 2002 after an intensive international search for a program with significant and sustained evidence that would benefit children, their families and their teachers. The Incredible Years® program was implemented statewide, in over 128 sites, serving over 6,507 children and 416 parents. Invest in Kids (IIK) is the sole source of Incredible Years® training in the state and supports sites in implementing the program through intensive technical assistance and evaluation.

Morrison Child and Family Services
Location: Portland, Oregon

Type of Agency: Community Mental Health organization with 500 staff.

Logistics and Support for running Incredible Years Groups:


Public Recognition about Morrison Child and Family Services

North Carolina Partnership for Children, Inc.
Location: Chapel Hill, North Carolina

Evaluations of Smart Start Family Support and Health Grant. Iheoma U. Iruka and Kelly Maxwell, FPG Child Development Institute, UNC – Chapel Hill.

Olmsted County Children's Mental Health Center
Location: Rochester, Minnesota

Ohio Department of Mental Health
Location: Columbus, Ohio

Type of Agency: State mental health.


This report provides a summary of the Incredible Years® Program for July 2007-2008 by Ohio Department of Mental Health. The report provides pre and post measures on the Incredible Years® Parent Program (parenting scale), Child Small Group Treatment Program (DECA), Classroom Dina Program (teacher DINA program satisfaction) and Teacher Classroom Management Program (teacher classroom management satisfaction).

Prevent Child Abuse North Carolina
Location: North Carolina

Type of Agency: Prevent Child Abuse North Carolina (PCANC) is a statewide nonprofit organization dedicated to the prevention of child abuse and neglect. Through investment in innovative programs proven to prevent child maltreatment before it occurs, PCANC works with North Carolina's communities to help build safe, stable, nurturing, and healthy relationships for all children.

SEEDS Project
Location: Fayette County, Pennsylvania

The project is focused on improving the children's social-emotional development, using the SEEDS Project (Social Emotional Early Developmental Success). To achieve this goal, the SEEDS Project funding will be used to develop staff resources within the program to assist children, their parents, and other community agencies involved in the Early Childhood Education system with preventing, reducing, and treating aggression and inappropriate behaviors in children. As a result, the outcomes include promotion of children's social, emotional, and academic competence. The guiding tool for developing positive social-emotional development is the Incredible Years® (IY) Curriculum.

Tulsa Oklahoma Health Department – Report
Location: Oklahoma

Type of Agency: Tulsa City-County Health Department.
Parenting classes were conducted by staff from the Child Guidance Clinic in the Tulsa City-County Health Department.
Wales

Powys Teaching Health Board

The Powys Teaching Health Board was established in 2003. They have supported the implementation of several Incredible Years programs, and have evaluated the effectiveness of the IY Baby Parenting, Autism Parenting, and Incredible Beginnings programs within the community.