Guest Post – New Meta-Analysis looks at Effectiveness of Incredible Years®!
We have some exciting news to share!
This marks our FIRST Guest Post, courtesy of Incredible Years® Developer, Carolyn Webster-Stratton! Dr. Webster-Stratton has taken the time to write a summary of a new meta-analysis that has just been published, examining the effectiveness of the Incredible Years® Parent program. The full paper can be purchased online, here.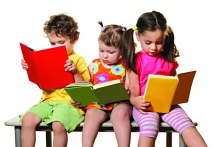 Summary of Meta-Analysis Examining the Incredible Years® Parent Programs
Written by Carolyn Webster-Stratton
A new meta-analysis paper has just been published by a Dutch team. This review examines the effectiveness of the Incredible Years® parent training to reduce disruptive behavior and promote social competence in children. Fifty studies were conducted where the Incredible Years® parent program was compared with a comparison control group by various researchers. Findings indicate that the Incredible Years® program is successful in improving child behavior, particularly for the most severe cases, and with a diverse range of families in different contexts. The parent program is considered by this review to be well-established. These positive findings which are comparable across a range of studies may be interesting for policymakers, agencies and practitioners.
Take a look at this meta-analysis which separates prevention from treatment studies and assesses intervention, child and family characteristics, and effect sizes for different outcomes. Number of sessions attended by parents was positively related to intervention effects.
The authors write, "The Incredible Years® program might have capacity to be tailored to specific characteristics and needs of families in spite of being manualized group training. Group leaders can achieve flexible applications of the manual and help parents learn to use the parenting principles to achieve their own determined goals."
Reference:
Ankie T.A. Menting, Bram Orobio de Castro, Walter Matthys, Effectiveness of the Incredible Years Parent Training to Modify Disruptive and Prosocial Child Behavior: A Meta-Analytic Review, Clinical Psychology Review, Available online 22 July 2013, ISSN 0272-7358, http://dx.doi.org/10.1016/j.cpr.2013.07.006. (http://www.sciencedirect.com/science/article/pii/S0272735813000949)
We are very excited about this review! We hope you will share this with others who may be interested in the research and/or the Incredible Years®.
~The Incredible Years® Team