Parent Testimonial: "It does work!"
This past week we received an e-mail from one of our parent group leaders in Colorado. She shared with us a lovely testimonial, written by one of the parents who had just completed a 14-week parent group. This parent expresses her experience with the class, and we wanted to share it with you all!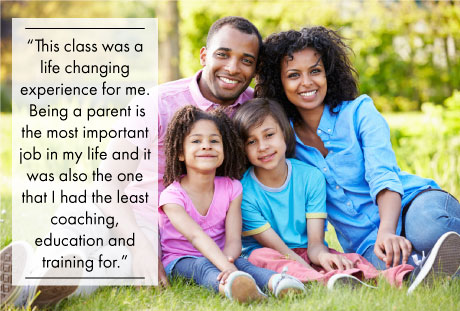 Message from the group leader:
I wanted to share with you this e-mail I received after finishing the Incredible Years parenting program last night. We were so touched by the e-mail that we wanted you to see it. I have facilitated the group for the past 8 1/2 years for a total of at least 17 sessions and I continue to get responses like this one.
Message from parent:
I just wanted to thank you both for the wonderful set of parenting classes that we just finished. At first, when we started, I thought, "Oh My! 14 weeks! That is a long time…"
Then, while we were doing the classes, my thoughts turned into "Oh my! How am I going to remember all this and put it into practice??"
As we went on, I was feeling sad and deprived if I had to miss a class… it was such a great reminder to stay on track with what we had learned until then, because little by little, each piece of the puzzle was fitting perfectly and it was all starting to make more and more sense…
By week 14, I saw how necessary it was to actually have all that time for all the information provided, to make sense and to be able to learn to apply it. It works…. no matter how reluctant we may have been at the beginning, you won us over. It does work!
This class was a life changing experience for me. It taught me that being a parent is the most important job in my life and that it was also the one that I had the least coaching, education and training for. Now, I can see how I can help my children become better people. This class taught me that… it made learn and mature and be a better parent, and that is just priceless. I will never be able to thank you enough, never.
I wish that every parent would be willing to do the class and commit to do it, the effort that it takes to do it compared to what you get out of it has NO comparison. Now I feel more confident on how to behave with my kids, how to be a better mother, a better wife and I feel so much happier. Thank you for giving me this gift. It is a wonderful feeling and I very much appreciate it.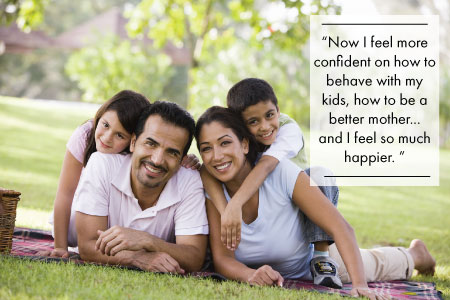 Additional comments from parent:
The way it us all set up with child care and food, it just does not get any better…
The information given and the way it was presented was extremely useful and I got the book to keep reminding me what to do if I ever feel lost. It was absolutely wonderful. I would recommend it to anyone in a heart beat. Thank you for offering this program, it was a treat and joy.
~The Incredible Years Team