Dina Dinosaur's Exercise Blog Series (#3)
It's been a little while since we checked in with Dina and Wally about how their fitness routine is going! You may remember last time, Dina had to take a break so she became Wally's fitness instructor. By the end of the work out, they decided it was time to get the rest of their friends in on the action!
Exercising with friends is a great motivator and a fun way to spend time with friends. In case you missed it last time, we shared an article showing how early intervention promoting effective parenting led to meaningful differences in obesity in preadolescence – check it out here!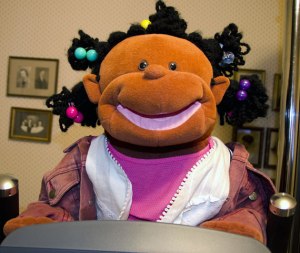 Felicity: Hey Dina! I want to be on the exercise team too. I can be just as strong as you and Wally! I'm testing out the stationery bike first – this is fun!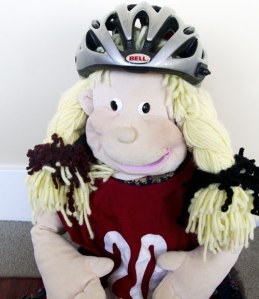 Molly: I want to join too! I ride my out door bike for good exercise. One of Dina's rules is to wear a helmet and be safe. I can't fly like Dina, but I'm pretty awesome on my bike!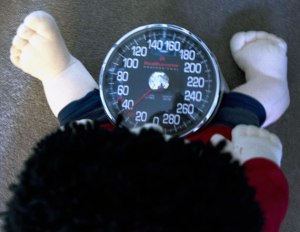 Wally: Okay – I've been at this for 10 minutes already today – Have I lost any weight yet?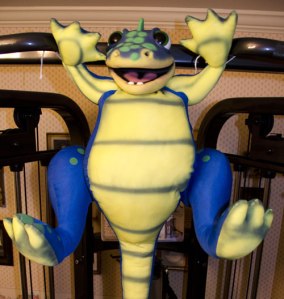 Dina: Wally, it doesn't happen with just one day of exercising! You have to keep at it, one day at a time, to get results. Stay calm – you are getting stronger!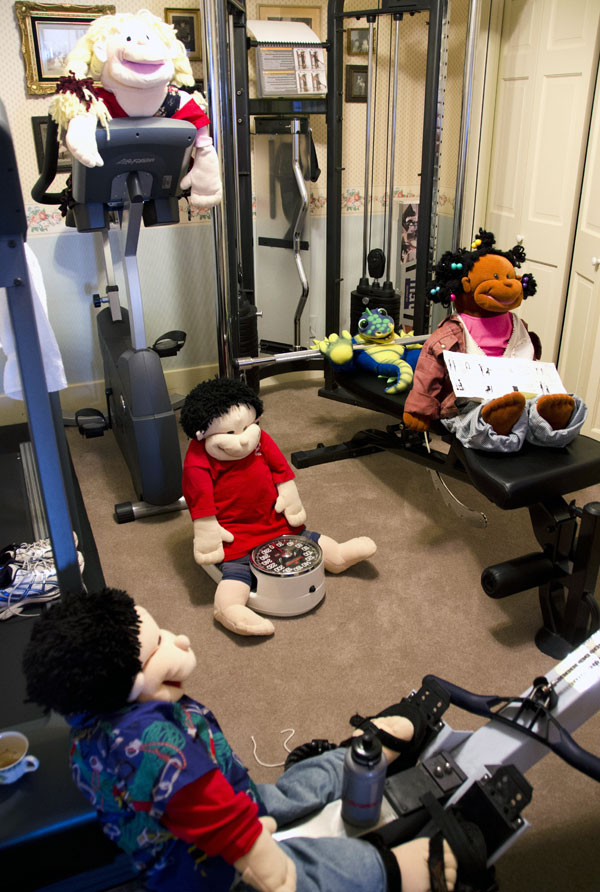 Wally: Look at us – we are a team working together! We are going to be strong enough to help lots of others learn how to be friendly, solve problems, stay healthy, and follow rules!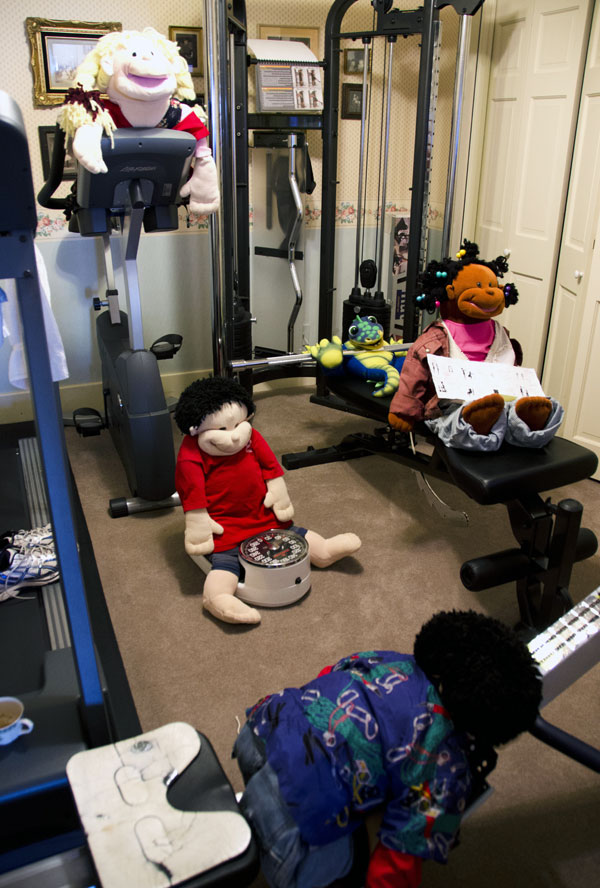 Dina: Wally, you look a bit worn out! That's okay – it takes work. We can do it!
We hope you have enjoyed our fitness series! Maybe Dina and Wally will chime in again in a few months to let us know more about their progress. As always, feel free to share this post with your friends and colleagues, and of course any parents, children, or teachers in your groups! Don't forget, we are always looking for guest bloggers to share their experiences with the Incredible Years® program! If you are interested, e-mail: alysonb@incredibleyears.com
Have a good weekend!
~Dina, Wally, and The Incredible Years Team